About
Leading provider of fully integrated, end-to-end global satellite communications solutions.
Connecting you beyond all expectations
Satcom Direct's spirit of innovation and deep customer focus underpins everything we do. Since our formation in 1997, we've grown to become a leading provider of fully integrated, end-to-end global satellite communications solutions. Customized to meet the unique requirements of our business aviation, government, land mobile, and marine customers.
Like most entrepreneurial companies, we started by trying to solve a single problem: how to call an aircraft in flight on its own unique number, regardless of location. The solution we created – Global One Number – is still in use today on over 7,000 aircraft. 
And 25 years later, that culture of problem solving and innovation is still what drives us today. To deliver secure, reliable access to the networks, applications and data that are critical to your business, your mission, or next adventure. Wherever it happens.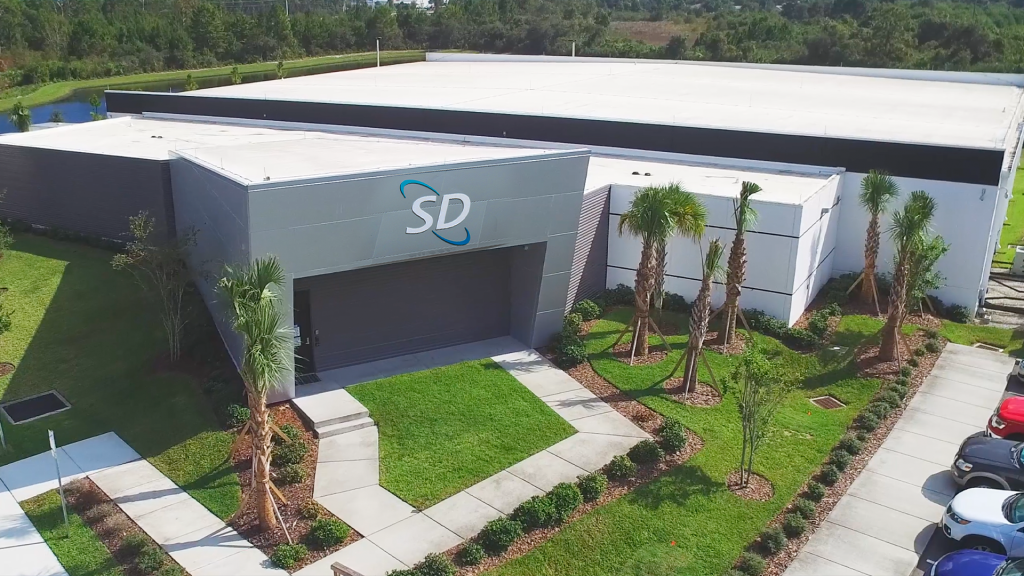 SD partners with the world's leading satellite network operators and equipment manufacturers to offer an extensive portfolio of aviation, land mobile and marine communications. And we are also a product developer in our own right, with our Plane Simple Antenna Systems, cabin routers, flight deck and flight operations solutions.
We integrate all this with our own world-class infrastructure of satellite ground stations, data center and points of presence, which are interconnected with a fully redundant private terrestrial network to deliver end-to-end, secure, global connectivity at the highest quality of service. And we back this up with award-winning, global support that truly puts our customers front and center.
Jim Jensen, CEO and Founder
An engineer by trade, Jim is a visionary in the truest sense, anticipating what future customers and market segments need before they even know it is possible. His enthusiasm for the customers and his willingness to invest in company research and development has established SD as a leader in  satellite communications and connectivity for aviation, marine, government and mobile customers. 
Role at SD
Jim has always positioned the customer as the principal driver of the business. Jim listens to the customers and uses their input to shape the company development. He works with his senior executives, all of which, including Jim, are aviators, to understand the changing market needs to create pioneering technology that meets all mission needs. 
Prior to SD
Jim has over 25 years of experience in aviation, satellite networks and Inmarsat services, and he holds the patent for his development of Satcom Direct's exclusive Global One Number®. 
Chris Moore joined Satcom Direct in 2012 as Vice President of Satcom Direct International, and following great success in expanding the global footprint, moved to SD World Headquarters in 2016, where he is now President. He is an experienced executive and has demonstrated a history of supporting successful business growth. He has contributed to company success for renowned satellite, software, and aerospace organizations, by recognizing commercial opportunities and applying strategic knowhow to optimize positive outcomes. 
Role at SD
Chris oversees Satcom Direct's global corporate development. Chris steers the business, identifies new commercial opportunities, and creates original business models that appeal to partners, suppliers and most importantly customers.  Working closely with the executive team he develops initiatives to realize the long-term vision of SD as it continues strengthening its position as a forward-thinking technology business. 
Prior to SD
Chris has 18 years' experience in the global telecommunications and IT business space. He began his career in product management for Westcon before taking on various commercial roles. More recently, he served as Vice President of Sales at Horizon Mobile, as Vice President of Sales of Trading Apps, and as Global Sales Director of Inmarsat PLC for the aeronautical, maritime, land and government markets. Chris holds an international business degree from University of Technology, Sydney, Australia.
Zachary A. Cotner, Chief Financial Officer & Treasurer
Zachary has worked as a dedicated financier throughout his career which led him to his role as Chief Financial Officer at Satcom Direct in 2018. His knowledge of finance and investing have seen him successfully lead finance departments across multiple industries including, investment banking, pharmaceuticals, and aerospace OEMs.
Role at SD
As Chief Financial Officer and Treasurer, Zachary takes the lead on all financial matters at Satcom Direct as he steers global accounting, corporate strategic development, finance, treasury and tax departments. He refines budgeting and financial reporting, to develop pricing models to align with the company's rapid international expansion.
Prior to SD
With over 20 years of broad-based experience in the financial sector, Zachary has been responsible for growth in multiple industries. He began his career as an analyst in private equity. He successfully rose through the ranks taking in periods at investment management and biotech firms before joining Erickson which set him on the path to Satcom Direct.
Our commitment to advance the technology of connectivity is evidenced in Satcom Direct's patents and pending applications.
| Patent Number | Title | Related Products & Services |
| --- | --- | --- |
| | Out of Bandwidth RSVP Manager | |
| | System and method for forecasting availability of network services during flight | |
| | Provide method and systems for allowing pilots and aircraft maintenance personnel to load data used by aircraft used by aircraft avionics wirelessly through the use of a USB to wireless data bridge. | USB Wireless Cockpit Dataloader |
| | Wideband Streaming L-Band (WISL) Methods and Systems | |
| | System and method providing improved, dual-purpose keep-alive packets with operational data | Operation Data Transmission |
| | System for automated recording aircraft flight and maintenance information and associated methods | |
| | Wideband Streaming L-Band (WISL) Methods and Systems | |
| | Method and System for Aircraft Positioning - Automated Tracking Using onboard Global Voice and High Speed Data | |
| | Systems and methods for integrating data related to aircraft operations | |
| | Voice and SMS Communication from a Mobile Device over IP Network and Satellite or other Communication Network | |
| | Communication Network Acceleration System and Method | |
| | Cloud Based Management of Aircraft Avionics | |
| | An Automated Service for Real-Time Space Craft Position and Communication Status (MyFlight) | |
| | Voice and SMS Communication from a Mobile Device over IP Network and Satellite or other Communication Network | |
| | Router for Aircraft Communications with Simultaneous Satellite Connections | |
| | Air to Ground Management of Multiple Communication Paths | |
| | Data Compression and Acceleration for Air to Ground Communications | |
| | System for Automated Recording of Aircraft Flight and Maintenance Information and Associated Methods | |