The drive to deliver a competitive edge and build revenue streams has never been so important for charter operations. SkyTicket® allows you to manage your connectivity services, recoup costs and protect margins while still delivering the experience your passengers demand.
A secure and easy-to-deploy platform lets you offer voucher or credit card payment services through your own customized portal. Fully flexible and hassle-free, it puts you in complete control, manage access and pricing for each mission directly - even while in the air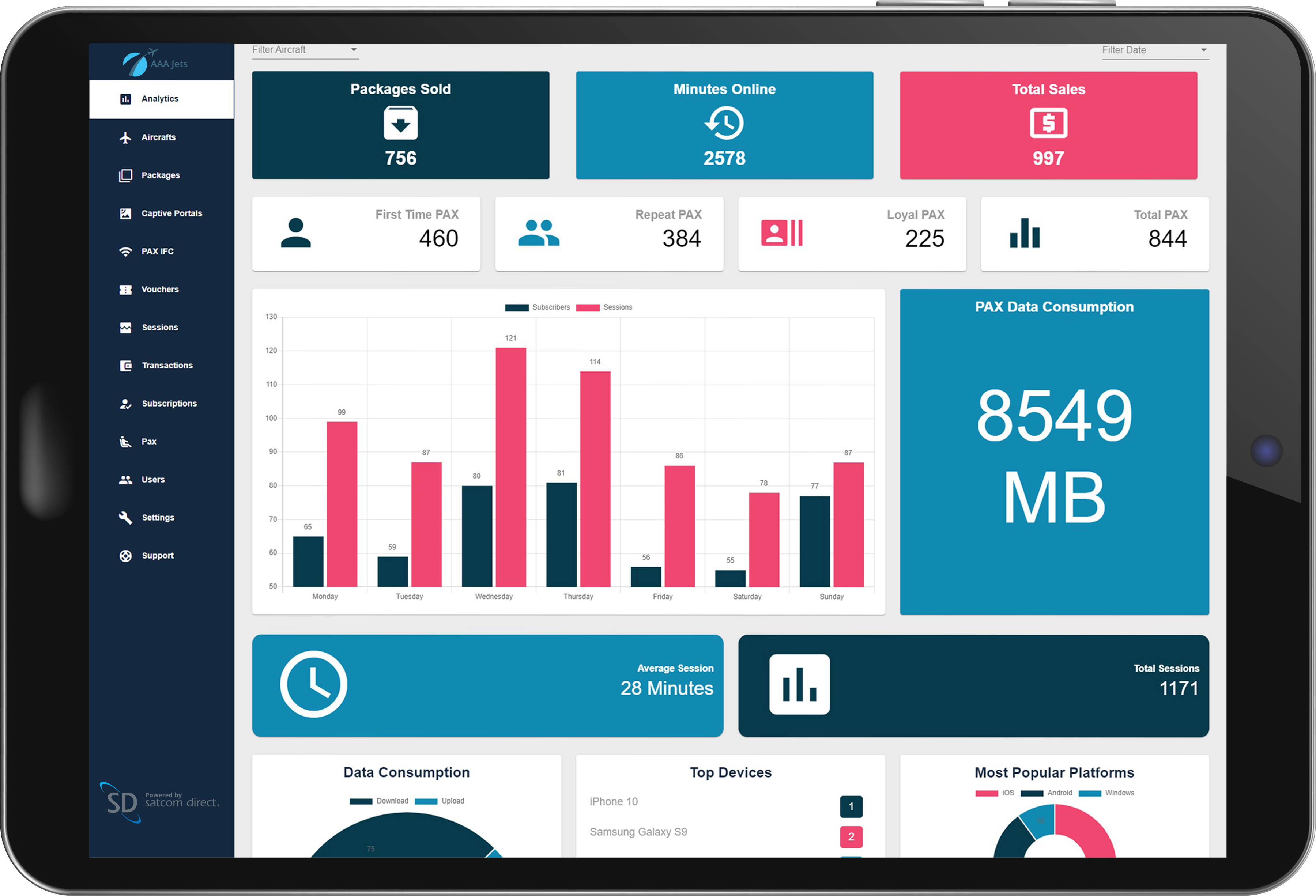 Administrator Dashboard
Puts the operator in control, allowing their team to manage the captive portal experience and respond to feedback from a rich set of usage analytics.
Configurable Data Package Pricing
Operators can control passenger-facing connectivity pricing to either off-set service costs or drive new revenue streams.
Configurable Captive Portal
Operators can now modify the captive portal elements to match their passenger-facing branding at a fleet, sub-fleet, and individual aircraft level.
High-Throughput Connectivity Service
Service compatible with Intelsat FlexExec, Inmarsat Jet ConneX (JX) and SwiftBroadband (SBB), and Viasat Ka- or Ku-band.