SD Plane Simple™ Antenna Systems
For best-in-class aircraft communications that meet a wide range of mission requirements.
Ku-band Tail Mount Antenna
With Intelsat FlexExec
SD's Plane Simple Ku-band Antenna System delivers reliable, global high-speed connectivity via the Intelsat FlexExec service. Its advanced tail-mount design features only two-line replaceable units (LRUs) to simplify installation and configuration, while providing a seamless and cost-effective upgrade path as satellite technology advances. As an SD-manufactured product, we provide advanced support and troubleshooting to improve the overall connectivity experience.
SD is partnered with QEST Quantenelektronische Systeme GmbH to manufacture our Plane Simple Antenna series.
The Federal Aviation Authority, has released an STC for the following aircraft:
Bombardier

Global 5000, 6000,Express, Express XRS

Dassault
Gulfstream

GIV, GIV-X, G450, GV, GV-SP, G550
The European Aviation Safety Agency, has released an STC for the following aircraft:
Bombardier

Global 5000, 6000, Express, Express XRS

Dassault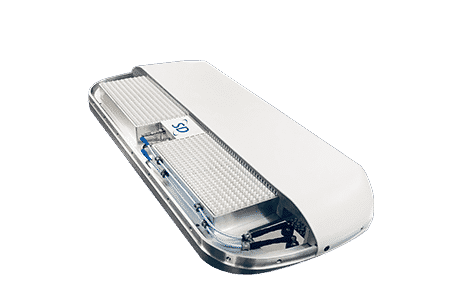 Ka-band Tail Mount Antenna
The Plane Simple Ka-band Antenna System will support the Inmarsat Jet ConneX service and is planned for marketing introduction in Q3 2022.
Iridium Certus System
As a Value-Added Manufacturer and Service Provider for Iridium Certus, SD is developing a fuselage-mounted High-Gain Antenna, while also providing the service direct to the business aviation community.
Fuselage Mount ESA
The new flat panel design for business and military aviation is an electronically-steered phased-array antenna system. Aiming to be the smallest, most efficient form factor, it is purpose fit for small to mid-size jets, where a tail-mounted antenna solution is not an option. Its lightweight, low-profile design will bring high-speed connectivity to a wide range of airframes.
To learn more about our cabin routers, call us today or fill out the contact form.